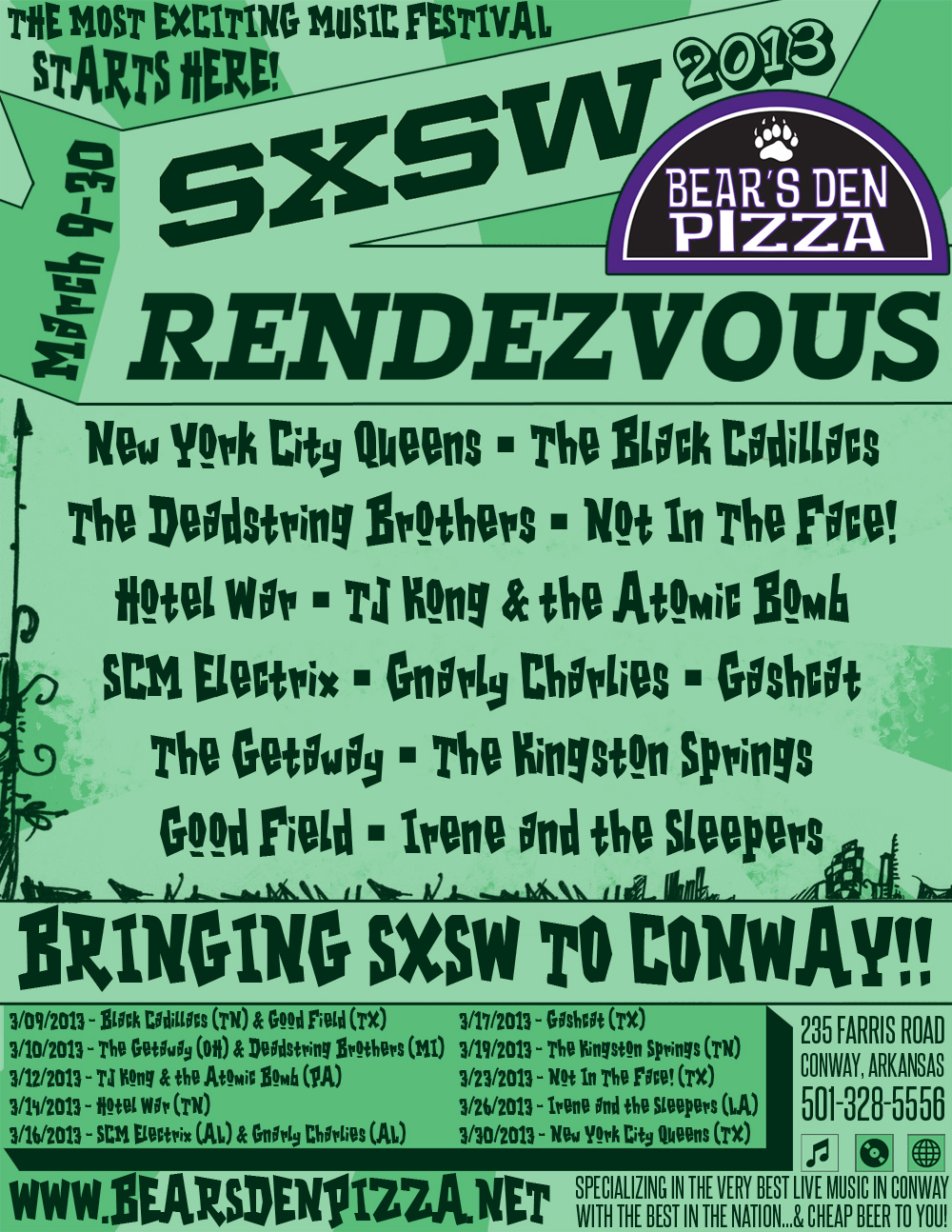 Click Here for Full Schedule & Artist Bio's!!
One of the most exciting festivals of the year takes place every March in Austin, Texas called SXSW! Over 1,200+ bands a year come to Austin during this time from all around the world! So, Bear's Den Pizza is doing something special in Conway, Arkansas. For the very first time, BDP is hosting the one & only 2013 SXSW RENDEZVOUS! Can't make it to Austin?? No need to worry!! We've hand picked some of the most incredible acts coming in & out of SXSW during this awesome time of the year to play in Conway, Arkansas!! The extravaganza starts on March 9th with The Black Cadillacs & Good Field and ends with a bang with Bear's Den Pizza favorite, New York City Queens on March 30th! Feel free to listen to all of the acts playing below in our Spotify playlist and don't forget to check out the schedule & biography page to check out these hot acts if you don't already know about them!
Bear's Den Pizza is dedicated to bringing the absolute BEST live music experience in all of Arkansas with the nation's hottest up & coming acts and best local bands out there. There's endless hours, sleepless nights, and an incredible amount of heart, soul, and raw passion that goes into live music around here, we urge you to join the movement.
See you in March!!