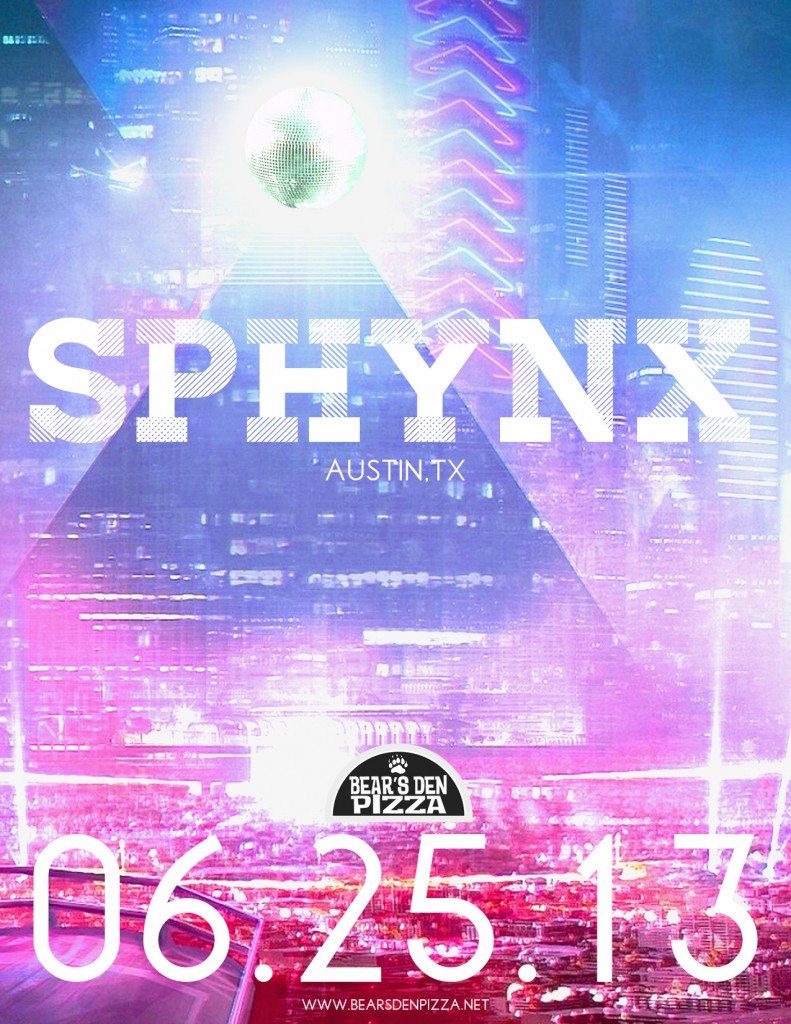 Tearing up the streets of Austin, Texas, Sphynx is quickly carving out a path to the top with their infectious waves of electro-pop that can make even your grandma bounce. Just look at the quotes from numerous publications:
"Here we've got a new breed, sharing a pedigree with Passion Pit and early MGMT…The whole thing comes together well, not too earnest, not too self-aware, the right amount of fun." –My Old Kentucky Blog
"The band does a spectacularly bouncy, bright-smiling kind of electro-pop, effortlessly… for a sound that's one part '80s synth-pop, one part Prince funkiness, and two parts unabashed party-rock — Recommended." –Space City Rock
"It's like the 80's f**d the 70's and you guys came out!"

This is gonna be a show to not miss!!!!!!!!
FREE SHOW!
[embedplusvideo height="356″ width="584″ standard="http://www.youtube.com/v/mfctq_xJvN4?fs=1″ vars="ytid=mfctq_xJvN4&width=584&height=356&start=&stop=&rs=w&hd=0&autoplay=0&react=1&chapters=&notes=" id="ep4476″ /]