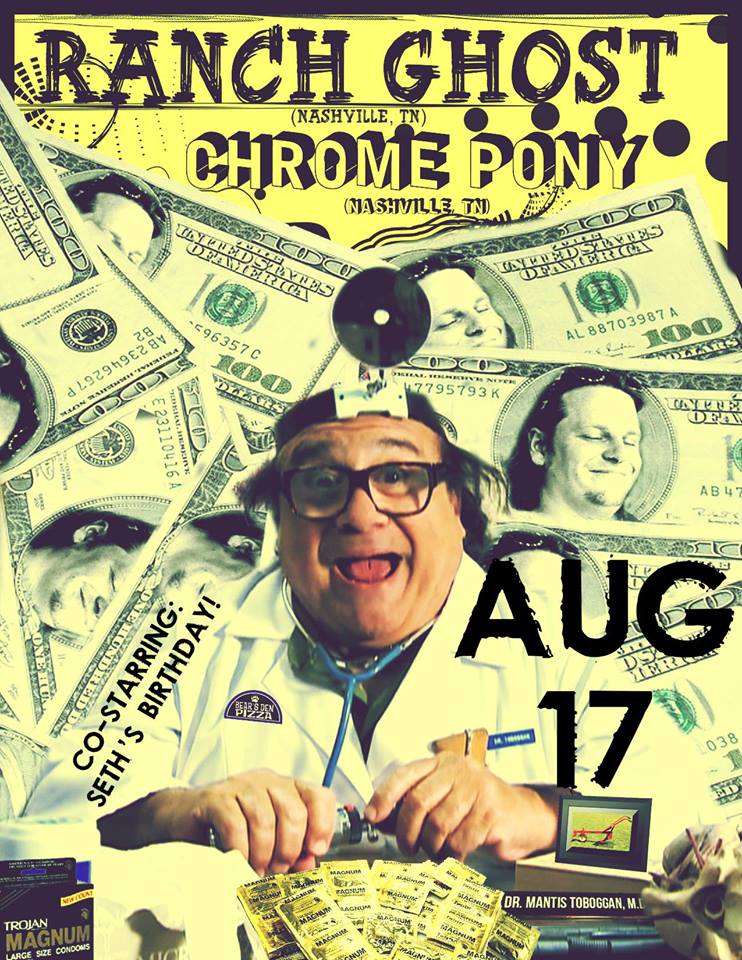 Ranch Ghost
As Bonnaroo describes Nashville hit, Ranch Ghost: "Ranch Ghost has cut their teeth in almost any and all ways imaginable together and thus the tightness of their blues-tinged, gruff surf-rock. The noise that emanates from these four ruffians is heavily reliant on the vibe. Imagine that lone, solitary man on the front porch in Mississippi, playing only for the God within and around, suddenly splitting open – wild with color – and surfing through time and onto a stage where people were flowing forth the rock and the roll. Think Blind Willie." We at BDP are pumped to have Ranch Ghost tearing the place down!
FREE SHOW!
[embedplusvideo height="465″ width="584″ editlink="http://bit.ly/11QWdXR" standard="http://www.youtube.com/v/b_DV7cSvP90?fs=1″ vars="ytid=b_DV7cSvP90&width=584&height=465&start=&stop=&rs=w&hd=0&autoplay=0&react=1&chapters=&notes=" id="ep1664″ /]
Chrome Pony
Nashville's Chrome Pony play tunes that are lively, blistering, full-bore shots of open hi-hat and distorted power chords. A shot of garage punk and rock & roll! Just a pair of bros playing up-tempo, riffy, hooky rock 'n' roll, holler-singing about, in their words, "just trying to have a good time." Gonna be awesome!
Chrome Pony – Ciggy Stardust from Chrome Pony on Vimeo.